The solution for a relaxing treatment.
Undergoing a dental, cosmetic or medical treatment calm and relaxed is the wish of every patient. The use of nitrous oxide sedation offers this relaxation and is also the solution for children, people with disabilities and anxiety patients. In addition to a relaxing treatment for both patient and practitioner, nitrous oxide sedation also contributes to the distinctive character of your practice.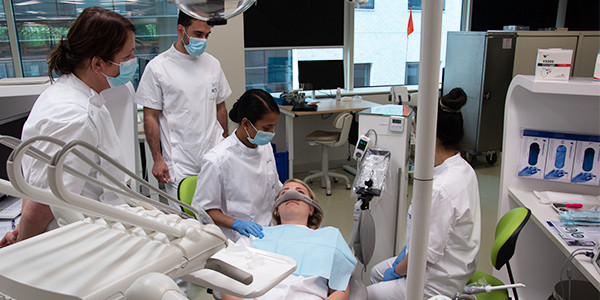 Education & courses
With over 30 years of experience in nitrous oxide anxiolysis technology, we are not only a supplier and advisor, but also a trainer for (dentist) doctors and assistants in the Netherlands, Belgium and Germany. In collaboration with the University of Amsterdam (ACTA), we currently provide courses/training for the dental industry.